Information Security Officer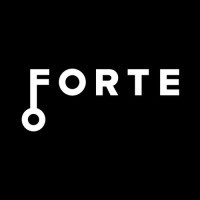 Forte
IT
Remote
Posted on Wednesday, May 3, 2023
Forte is harnessing the power of blockchain to unlock richer economies, experiences, and ownership for players. The accessibility and sustainability of this entirely new type of economic platform require a first-of-its-kind approach to information security. A framework that is designed to uniquely defend each platform participant from a continuously evolving set of threats and vulnerabilities - maintaining a secure and trustless ecosystem.
Forte is seeking an Information Security Officer to progress the development of these frameworks and safeguards. As a strategic advisor to leadership, you'll propose, develop, and implement strategies across Engineering and IT. You've thrived in Web2 but are passionate about using what you've learned to combat a new era of cybersecurity challenges specific to Web3.
Responsibilities
In this role, you will:
Direct staff in the support of cloud security, network and architecture design, threat modeling, vulnerability assessments, and security operations.
Propose, develop, and implement comprehensive security strategies across the Engineering and IT departments.
Collaborate with our engineering and product teams to integrate frameworks for secure and compliant development cycles.
Conduct risk assessments and vulnerability testing to identify and mitigate security risks.
Develop and maintain incident response plans and manage security incidents when they occur.
Build and maintain strong relationships with third-party vendors and partners to ensure their security measures align with ours.
Ensure compliance with industry regulations, such as (but not limited to) GDPR, NIST.
Stay up-to-date with the latest blockchain security threats and technologies, and ensure that security measures are up-to-date and effective.
Use security automation and state-of-the-art methods and tools to safeguard the organization's assets.
Own the development, capture, understanding, and reporting of key performance and service level indicators of security within the organization.
Research and deploy the latest security technologies and innovate security management techniques to safeguard Forte's assets, including intellectual property and trade secrets.
Be responsible for live operations, incident management, and the real-time detection of indicators of compromise.
Partner with other teams - such as Product, IT, Business Operations & Token Economics to develop policies, governance, and enforcement of cloud security best practices.
Be a thought leader in security within this emerging landscape.
Qualifications
To be successful, you bring:
10+ years experience as an ISO or similar role in a relevant industry.
3+ years of senior leadership experience in a related field (roles where you are managing the needs of multiple teams and executive stakeholders with little to no oversight).
Experience with the fundamentals of blockchain technology, developer platforms, game design, and/or token economics.
Strong technical expertise in information security technologies, practices, and trends
Excellent communication skills with the ability to communicate complex technical information to non-technical stakeholders.
Proficiency in cryptographic protocols such as public and private key cryptography, hashing algorithms, and digital signatures.
Experience in identifying and mitigating security vulnerabilities in smart contracts.
Experience in governance structures and their alignment with security policies.
Knowledge of cloud computing security and ability to manage security risks in cloud-based environments.
Understanding of agile development methodologies and ability to integrate security into the development process.
Experience in vendor management and the ability to assess security risks of third-party vendors and partners.
An automation-first mentality with the ability to support security operations in fully automated environments.
Excellent written and verbal communication skills, with the ability to develop efficient processes and clear documentation for Forte and our customers.
Ability to gain buy-in and influence change, including with executives and challenging audiences.
Bonus if you also have:
Knowledge of decentralized identity protocols such as DID, Verifiable Credentials, and Decentralized Identifiers.
Familiarity with blockchain interoperability solutions.
High-growth or early-stage startup experience.
Experience with enterprise security governance and policy.
A variety of open source contributions, public speaking engagements, and authorship in relevant areas of expertise, demonstrating thought leadership.
One or more industry-recognized security-related certifications - such as AWS Security-Specialty, GCP Cloud Security Engineer, Certified Information Security Professional (CISP).
---
About Forte
At Forte, we are harnessing the power of blockchain to unlock richer economies, experiences, and ownership for players Our end-to-end platform enables the emergence of community economics, a system where the interests of game developers and players are aligned, leading to healthier, sustainable game communities. We imagine an ecosystem that enables people globally to have property rights for digital goods, makes it easy for anyone in the world to create and join economic organizations and, over time, build open systems with open protocols.

Forte is committed to providing equal employment opportunities. All qualified applicants will receive consideration for employment without regard to race, color, religion, sex, sexual orientation, gender identity, national origin, disability, or status as a protected veteran or any other protected status in accordance with all applicable federal, state, and local laws.