Director, DevOps Engineering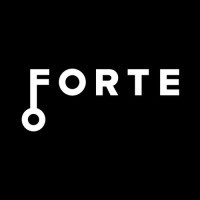 Forte
Software Engineering
Remote
Posted on Saturday, April 22, 2023
The Director of DevOps Engineering will manage and mentor a fully remote and geographically dispersed DevOps team and serve as a strategic advisor to the executive team. Forte's commitment to decentralization and the scope of our platform ecosystem presents unique (and never before seen) infrastructure challenges. In this role, you'll be well-equipped to manage short-term operational priorities and develop long-term strategies to position our products for a sustainable future.
You are a proven team leader who has thrived in web2 and has a genuine passion for web3. You're naturally curious and adapt to the ever-changing world. You're a natural problem solver who can map solutions to needs quickly. You're able to context switch and triage priorities when necessary. You lead by example, fluent at any altitude, but always looking to find opportunities to offer ownership and autonomy to your teams.
Responsibilities
In this role, you will:
Design, deploy, and maintain scalable, secure, and reliable infrastructure solutions for the organization that meets short-term priorities and long-term goals.
Develop and implement cloud strategies that align with the organization's business objectives.
Continuously evaluate and recommend new cloud technologies and services to improve the organization's infrastructure.
Work cross-functionally to solve complicated challenges and meet deliverables on time.
Provide technical leadership and guidance to a fully remote and globally distributed DevOps team.
Collaborate with other teams, such as software development and operations, to ensure the organization's cloud infrastructure meets its needs.
Develop and maintain cloud infrastructure policies, procedures, and standards.
Manage vendor relationships and contracts.
Develop and manage the department's budget, including the forecasting and analysis with the Finance team.
Stay up-to-date with the latest cloud technologies and trends.

Qualifications
To be successful in this role, you will bring:
7+ years of experience in cloud infrastructure design, implementation, and maintenance within enterprise software environments.
3+ years of experience in leadership position/management experience, including remote and geographically dispersed teams of engineers.
Experience scaling programs from the ground up.
Strong understanding of cloud computing concepts and technologies, such as AWS and/or GCP.
Excellent communication skills and ability to drive alignment of the needs of multiple stakeholders even if different or conflicting.
Able to employ a systematic approach to problem-solving backed with an analytical and data-driven mindset.
---
About Forte
At Forte, we are harnessing the power of blockchain to unlock richer economies, experiences, and ownership for players Our end-to-end platform enables the emergence of community economics, a system where the interests of game developers and players are aligned, leading to healthier, sustainable game communities. We imagine an ecosystem that enables people globally to have property rights for digital goods, makes it easy for anyone in the world to create and join economic organizations and, over time, build open systems with open protocols.

Forte is committed to providing equal employment opportunities. All qualified applicants will receive consideration for employment without regard to race, color, religion, sex, sexual orientation, gender identity, national origin, disability, or status as a protected veteran or any other protected status in accordance with all applicable federal, state, and local laws.